Can I Remove A Bad Review From Facebook or Google?
Can you remove a bad review? The short answer? Well..there isn't a short answer to be honest with you. Couple things first.
You can technically remove a bad review from Facebook, but you'd need to disable the Review/Recommendation section all together. However, this is not recommended because it tends to look suspicious that you're blocking reviews of your business.
Secondly..people do use reviews to judge a business, that's just a fact. If they aren't there, they'll move on. You can report the review to Facebook, but…good luck in getting that removed or even a response. Google is a bit more of a "no, you just can't do that" but does have exemptions. We will dig into all of this.
Why Online Reviews Are Important

Online reviews are critical to local businesses in this day and age. With upwards of 90% of consumers looking to online reviews to judge the quality of a business to use for a service or purchase from, many only consider you if you have a 3+ rating. On top of that, over 30% of consumers say they will leave a negative review after a bad experience. All of this, obviously, is associated with your overall online reputation.
Clearly, this can vary from industry to industry but overall I would say you need to pay attention here. Point is, to play it safe, take your online reviews seriously.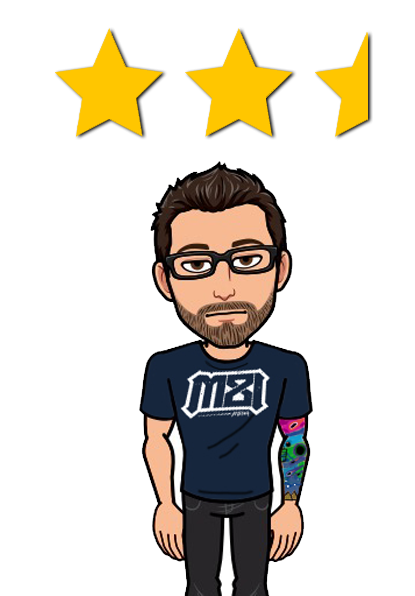 Personal Opinion
Personally, depending on the importance of what I am looking for, it needs to be at least a 4.0+ rating. In some cases, I'm not even considering the business without at least a 4.5. (After doing some due diligence of course.) I just feel like in this day and time there is no excuse to have a really low rating. It just points to factors indicating that your business can be overlooked to find better options.
So, all of this begins to beg the question – how do you handle all of this, right? Do you respond to any review? How do you respond to positive reviews? What about responding to negative reviews? Well, let's get into this a little deeper shall we?
Do I Respond To Good And Bad Reviews?
The response is just as important as the review itself in many cases. Positive or Negative, you NEED to respond to your online reviews. This helps build a positive brand image and encourages customers to share their thoughts, experiences and ultimately to engage with your business. This goes for all social mediums if we are being honest, but that's another article.
You Got A Bad Review. Now What?
Just Delete It, Right?
No. Don't just delete it. Deleting negative reviews is highly advised against and arguably one of the worst things you could do with a negative review. I have personally seen this escalate situations in ways and with a speed that will boggle your mind. This is something you want to avoid at all costs. At least, I would think so.
You definitely do not want to tolerate inappropriate content on your page though. A review with offensive language, threats, etc should not be acceptable and deleting them may make sense. Weigh your options and decide how to handle it.
How Do I Respond Then?
Time is of the essence here. The longer you wait, the worse things could get. Do not be convinced to ignore a negative review. The last thing you want is your customers thinking that you don't give a shit if they have a bad experience.
First, just apologize and thank them for their feedback. Then, respond appropriately. I say appropriately because you must remember that this conversation is seen publicly. You NEVER want to engage in arguing with them or begin pointing fingers to place blame. Keep it short and to the point. Check your emotions before starting.
Ask them for details on the situation and invite them to contact you personally to discuss the issues. Do NOT go back and forth with someone who is angry because again…this is public.
This is another reason why I said that time is of the essence. You can't let someone make a bad review and then respond a week or more later. There is the potential that they have moved on from the thought, right? Well, then you come in responding late brings it all up again. Respond quickly, respond appropriately.
Response Examples
"I/We are very sorry to hear that your recent experience with us was not satisfactory! We can assure you that this is not our standards and it's disappointing to hear we failed." (Add manager contact info lines)
"We are sorry to hear your recent visit to our dealership was unsatisfactory. We'd love to hear more about your specific situation and make things right. If you could, please contact [manager info] at your earliest convenience. We'd love to speak with you and work towards earning back your business."
"We are sorry to hear that you have had such a negative experience here. We do appreciate your feedback and take your review seriously. If you wish to discuss this further please contact me [managers phone # or email] so we can learn more about your situation and work towards resolving it."
"We are very sorry to hear of your negative experience here. This is not the standards or experience that our customers have come to expect. Please contact me [managers phone # or email] if you wish to discuss this further to resolve the problem"
One thing to note, avoid using your business name in a response to a negative review. This could be picked up by searches. This is the one time you don't want to show up in search results.
You can also check out this article from Social Media Today about how to respond to both positive and negative reviews. It's a little old but the principles are still the same and gives you an idea on how you can craft your response.
Google Exemptions
I may have made it sound like Google will not remove ANY reviews and you're basically just stuck. That's not entirely true, Google does have 9 violations that will allow a business to remove. These can include spam or fake content. Multiple negative reviews from the same person. Inappropriate content such as Profanity or Racial slurs. Negative reviews from one of your competitors (yes this happens.) Someone made an oopsie and left a review for the wrong business. Or, reviews from current or former employees, good or bad!
Check here for more information on what criteria the review must meet in  Google's Review Policy.
What If Google Doesn't Remove It?
This can definitely happen if the review rides that fine line within Google's policy. This will revert you back to the basic idea of just responding. Adding to the talking points earlier, you'll want to take some time to think. Not too much time but don't respond while you are upset.
The idea would be to respond in a way that can potentially resolve a situation. This way you can ask the person to please update their review. This will update the review for you, the customer will have had their issues resolved and it's a win win.
Tip: Start Asking For Reviews
Suppose you can't resolve it. Suppose that the damage is done and the review is there. You want to knock that bad review down quickly, right? Ask for more reviews! That's right.
I am by no means suggesting that you get your friends or people you know to go and post positive reviews for you. Aside from the ethics of that, you wouldn't get away with it anyway. Google is smart, in case you've never thought that. Google will be able to spot those and take them down. It could potentially damage your rep with Google. If you thought the review was bad, this is worse.
But, you can encourage your customers to go online and leave reviews! Seek their feedback, do everything to fix a problem that you are aware of. "Don't make the mistake of thinking that all your customers are happy until you find out they aren't." I forget where I saw that quote, but it's a good one. You're more likely to receive bad reviews if you're not being proactive and asking for them. People who are upset have more to say.
Would you like more info on best practices for handling your online reviews? View our Reputation Management page for more or Contact M81!